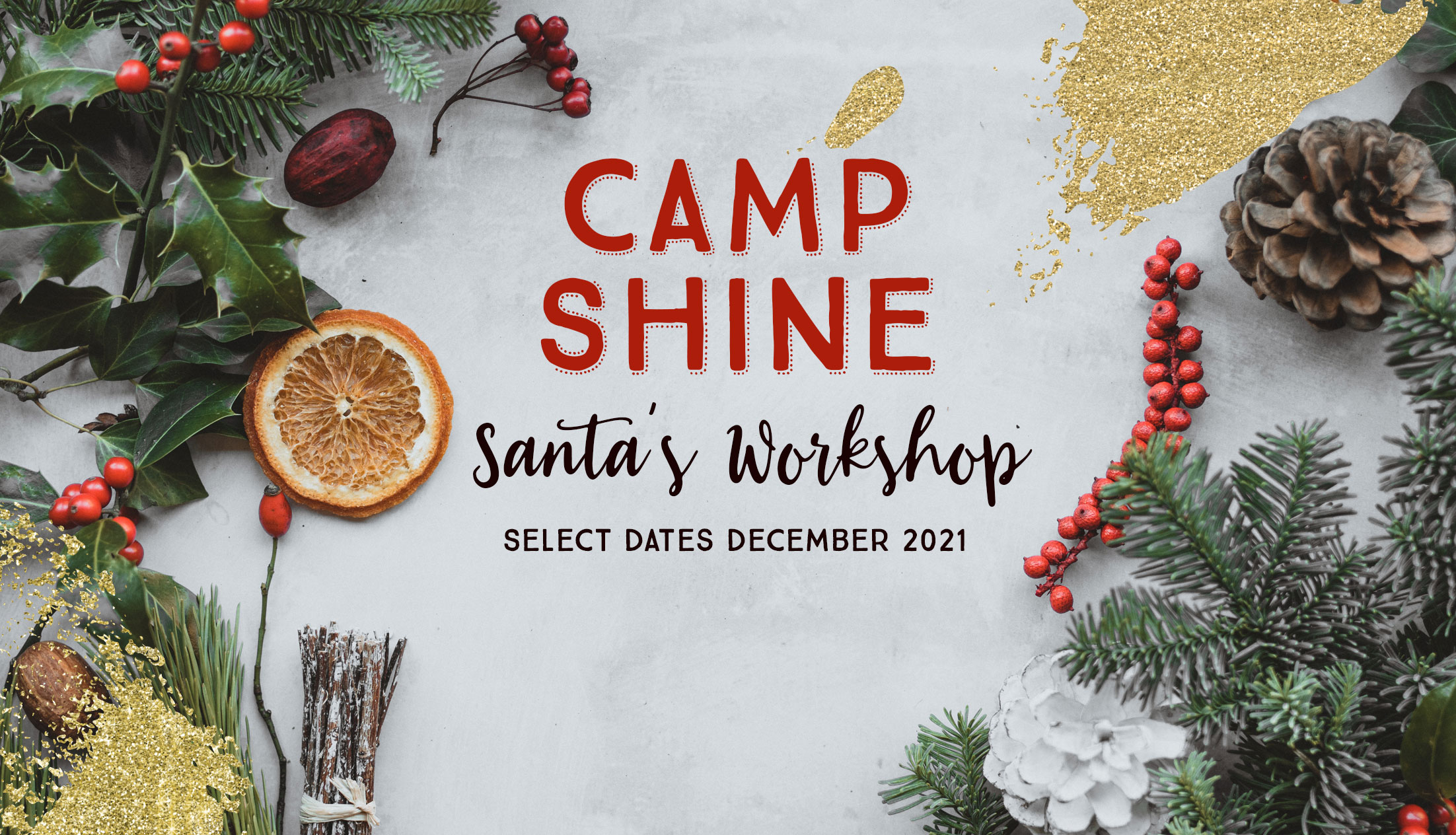 Camp SHINE Santa's Workshop:
Every child loves to give gifts! My mom (the original Santa Claus…the woman who brings holiday spirit all year with her generosity) once told me, "When I was a little girl, I would find old toys in my closet and wrap them to give to my brothers on Christmas Day because I received so much joy!
The giving spirit is very special! This is the essence of the holiday season not endless buying or consuming on amazon (although we all do this…myself included from time-to-time😊) BUT perhaps it's time to really give a gift from the heart and teach our children the joy of slowing down to make something special for someone special this year!
Camp SHINE Santa's Workshop is a wonderful opportunity for your child to make a very special homemade quality gift, something they can be truly proud of to give to a loved one. Their present will leave camp wrapped with care and your child will experience the joy of being one of Santas elves. Not to mention we will also visit the farm!
Santa's Workshop at a Glance:
Before you come to camp ask your child to think of a special someone, they would like to make a gift for this holiday season.
We will then have a wonderful artist, herbalist, functional doctor, or potter come and lead the workshop, not only teaching your child about health, wellness and art but also creating something meaningful and beautiful!
Your child will leave with a lovely homemade gift from them wrapped and ready for delivery this holiday season.
We will also visit the farm, talk about the beauty of the holiday spirit and drink hot cocoa!
We may even have a special guest appearance at the farm….
This day promises to be an experience and one to remember!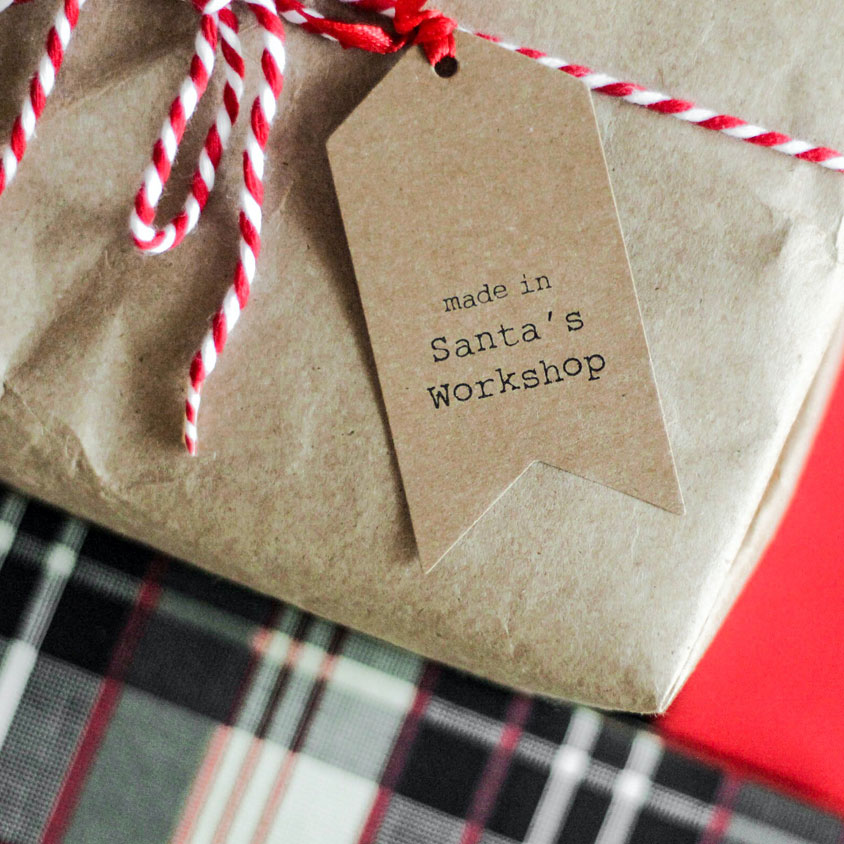 Sign up today!
10% OFF TOTAL PURCHASE WHEN YOU SIGN UP FOR MORE THAN ONE WORKSHOP 


Ceramic Votive Candle Holders
Saturday, December 4th
9:30am-2:30pm
In this workshop, Che from Gilded Frond, will be sharing her love of pottery. Your child will get to make a special candle holder for a loved one. Your child will leave with the joy of getting their hands on mud and a loved one will have some special candles to adorn the holiday table this year.
Investment: $125


Mandala Bracelets
Saturday, December 11th
9:30am-2:30pm
These beautiful prayer bracelets are made with real stones and strung with love for the recipient. We provide natural stones and crystals for your child to select, learning the properties of different stones so they can create the perfect piece for their loved one. This activity is led by the lovely artist Trisha Fratello.
Investment: $125


Custom Essential Oil Perfume Blends: Mind, Body & Spirit Collection
Monday, December 13th
(homeschool or skip school 😊)
9:30am-2:30pm
In this workshop, Andrea Telfer Karbo FNP and Functional Medicine Practitioner, will lead us through creating 3 special essential oil blends for a loved one. We will talk about the power of aromatherapy and their special healing qualities. We will then consider your loved one from a mind, body, spirit perspective and create 3 special blends for them to feel peaceful and balanced in all aspects of their life. Of course, we will slip in the importance of using essential oils vs toxic perfume and how our bodies are our largest organ, sharing how we must be aware of what we put on our skin or what we breathe in!
Investment: $125


Medicinal Herbal Tea Blend
Wednesday, December 15th
9:30am-2:30pm
(homeschool or skip school 😊)
In this workshop Anna Beauchemin, an herbalist, biologist, writer, and gardener, who run East Bay Herbals will be teaching about the healing properties in different plants! The children will get a chance to do a "tea tasting" and learn about the power of herbs to heal and sooth the body. They will then create a special blend of tea for a loved one, providing them a soothing cup of healing tea this holiday season.
Investment: $125


Ceramic Holiday Ornament
Friday, December 17th
1:00pm-5:00pm
In this workshop Che from Gilded Frond will be sharing her love of pottery. Your child will get to make a special holiday ornament for a loved one. Your child will leave with a love of working with clay and something special to hang on the tree.
Investment: $99


String Art
Saturday, December 18th
9:30am-1:30pm
String art uses nails, reclaimed wood, and colorful string to create a beautiful silhouette and piece of art to hang on the wall. Keeping their loved one in mind, they will choose the color and subject of their masterpiece. These always turn out beautiful and is a wonderful opportunity to practice fine motor skills and creativity. This workshop is lead by the amazing artist Trisha Fratello
Investment: $125


Camp SHINE Santa's Workshop Surprise
Monday, December 20th
9:30am-1:30pm
This workshop is a surprise, as we don't know what is in store for this special day just yet! If this date works for your family, I highly recommend saving your spot and trusting it will be a fabulous surprise! Once we have confirmed this workshop, we will let you know…
Investment: $125


Custom Bird House
Tuesday, December 21st
9:30am-1:30pm
Mr. Cesar is sharing his woodworking skills with us yet again! In this workshop your child will sand, assemble, and paint a custom bird house. Your loved one will enjoy a beautiful birdhouse in their backyard for years to come!
Investment: $125

In addition to our Santas workshop time, we will visit the farm animals, play games, drink hot coco, and share in the holiday spirit!!!
All Camps are ages 6 (alumni) -14!
Santas Workshops are truly enjoyed by all ages!
What to bring to Camp SHINE Santas Workshop:
• Backpack with lunch + Water bottle (label belongings)
• Change of clothes
• Dress warmly in layers (rainboots if the ground is wet)
Early bird gets the worm: 
20% OFF TOTAL PURCHASE WHEN YOU SIGN UP FOR MORE THAN ONE WORKSHOP- OFFER ENDS MIDNIGHT NOV.8TH!!
After November 11th: SIGN UP FOR MORE THAN ONE WORKSHOP AND RECEIVE 10% OFF YOUR TOTAL PURCHASE!

Our child is beyond excited to go each week, marks off the days until the next Monday, and shares with pretty much everyone in our family/community about Shine. It has been such a lovely and wholesome experience!
My daughter loves Camp SHINE! She enjoys playing with kids of different ages, and she adores the farm and nature crafts. She has attended other farm-based programs previously, but Camp SHINE has far exceeded her past experience. She is glowing every day when I pick her up! I love that the SEL curriculum is so well-incorporated into the camp so she is learning self empowerment tools throughout her day. She utilizes those tools at home and even taught our family about EFT. We will sign up again!
My daughter LOVED CAMP SHINE so much! She met new friends and strengthened existing relationships. She has been making me tea every night with the wonderful tea she made at camp. And she taught me to tap the other night. She loved the animals, swimming, riding the horses…all of it. CAMP SHINE was a very special opportunity for our kids to be outside with nature while learning to honor and take good care of themselves, animals and mother nature. Our family is so grateful to Stephanie, Lauren and the other specialist counselors for such an amazing program!
To be honest, I was hesitant to sign my daughter up for Camp Shine, because of the financial burden COVID has placed on our family. But as a mama of three, the time my daughter spent with Stephanie and her sister, Lauren was such a gift to all of us! I could not have been happier! Stephanie has a true gift for working with children and it shows in the dedication she has in continuing her youth program, Camp Shine despite the limits this pandemic has brought our community. The space the camp was held is truly a magical place, with so many things for the children to engage in. Ivy daughter never wanted to leave, and came home a tired, yet happy child! The amount of stories she had to share were endless each day. It has been such a great way to end summer and prepare for this next journey of schooling that lies ahead of us. Thank you Stephanie for her warm heart, your patience, your playfulness and your dedication!
My daughters had the best time at Camp Shine. My older daughter loved riding the horses and my younger one loved swimming with friends. They both said it was hard to pick a favorite part of camp.

"I am really glad I did this because it was super FUN and helpful in real-life situations."
-FEMALE, AGE 13
Frequently Asked Questions
What does my child have to bring to camp?
Backpack filled with bagged lunch and water bottle. Change of clothes in case get wet or muddy. We suggest dressing in layers and warmly, including a beanie. If it's wet at all rain gear and boots are helpful. There is no such thing as bad weather just poorly prepared people. If your child is dressed warmly, the day will be full of fun! Please be sure to label belongings for safe return.
Can I sign up for multiple workshops, so my child can make multiple gifts? Do you offer a discount for signing up for more than one workshop?
Yes! You receive 10% off your total, when you purchase more than one workshop!
What do you do if the weather is bad?
Camp SHINE is 100% outdoors.
However, we do have an indoor location on the farm, a beautiful spacious dining room that we will go into in case it is too wet or cold as a backup option. We ask that the children bundle up, wear a hat and dress in layers so they are warm, dressing appropriately helps us enjoy the cold and is not a hinderance on the fun! Our priority is to always be outside!
What is your cancellation policy?
You may cancel anytime 2 weeks prior to the start of your workshop. We do not refund after that point.
Will the children get to visit the farm?
YES! We will be visiting the farm, collecting eggs, grooming the ponies, and tending to the animals just as we do at all Camp SHINE programs!
What are the max number of kids in a workshop?
We have a 10-person minimum and 18- person maximum.
Does my child have to wear a mask?
We ask that your child have one in their backpack in case needed. However, we are usually 100% outdoors unless we need to go in due to weather. Our priority is always to be outside in the fresh air where masks aren't needed. If your child prefers to wear a mask that is ok too! We always want people to feel safe and comfortable at Camp SHINE.
This program is led by Stephanie Marie Telfer, The founder of Camp SHINE. Stephanie has studied many healing modalities, including becoming a certified yoga instructor in 2010 and receiving her master's degree in Spiritual Psychology in 2015.
THE SHINE PROGRAM WAS BORN OUT OF HER LOVE OF CHILDREN! AS A YOUNG GIRL STEPHANIE STRUGGLED IN SCHOOL, DEVELOPED A POOR SELF ESTEEM AND BATTLED WITH ANXIETY MOST OF HER YOUNG ADULT LIFE. SHE REALIZED…
WHAT IF I COULD TEACH KIDS WHAT I KNOW NOW…?
WHAT IF I CREATED A LIFE CHANGING ENVIROMENT FOR KIDS TO TRULY SHINE! ONE THAT PROMOTED SELF CONFIDENCE, DEEP CONNECTION TO THE BEAUTY THAT SURROUNDS US THOUGH NATURE AND THE REALIZATION THAT EVERY CHILD IS UNIQUE AND SPECIAL.What merely started as a yoga + Emotional Freedom Technique class that was held at The Remedy, a wellness center she co-founder with her sister Andrea Telfer Karbo FNP, bloomed into CAMP SHINE! She decided why not weaves in the SHINE curriculum in the great outdoors, a perfect marriage, and the recipe for successful children! She is now on a mission to help kids reconnect with nature in a deeper way, have a strong sense of self and to honor their individuality! Stephanie is dedicated to helping kids SHINE just as they were born to do!
Stephanie lives in Martinez, Ca. She is married to a wonderful man, Cesar and has two young boys, Jackson and Noah. She loves being outside and is the happiest when her toes are in the sand.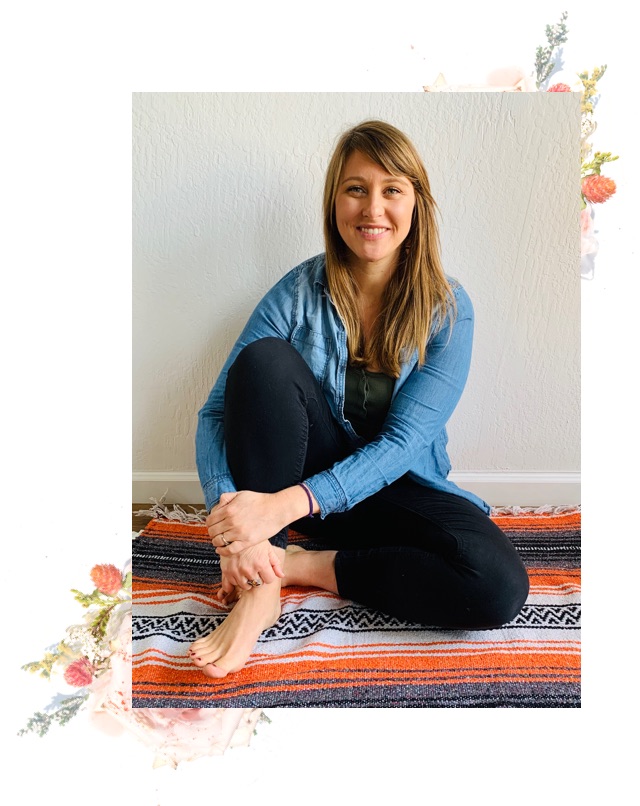 Our mission is to reconnect children with nature and to love one another and especially themselves! We provide experiences, community, and an environment for kids to SHINE as they were born to do!


This error message is only visible to WordPress admins
There has been a problem with your Instagram Feed.