EFT Basics
Your Guide to Feeling Good NOW!
Have you heard of Emotional Freedom Technique? Better known as "tapping."
Do you struggle with excess stress, anxiety, panic, depression, emotional overwhelm or recurring negative thoughts?
If so … tapping is your ticket to freedom. Over 100 studies back its effectiveness. Both scientists and spiritual leaders are using this efficient form of self-healing to help people reboot their nervous and emotional systems.
It is our number one recommended self-healing tool to calm anxiety and help to heal bodies from the inside out.
It can work in an instant and the effects can be long lasting. All you need is your own fingertips and a willingness to try.
In this course we will teach you to tap in 21 minutes.

"It is truly a game changer. With in 3 minutes my body instantly felt better. I felt more calm and I was able to abate the feeling of panic that will often take over my entire system. I was able to stop the downward spiral."
– Sarah, CAlifornia

Course Curriculum
EFT Basics
Welcome (1:40)
What is Tapping (Emotional Freedom Technique) (1:54)
History of Tapping (4:27)
The Science (5:45)
Tapping Tutorial (7:25)
Bonus Resources
PEOPLE HAVE SEEN DRASTIC & INSTANT CHANGES! Like…
47 year old women with rheumatoid arthritis. After beginning regular daily tapping was able to reduce anti-inflammatory support supplements and medications.
35 year old women with severe stomach pain. After many attempts to heal her gut and using all the tricks in our functional bag she still could barely drink water with out pain. After initiating daily tapping she eats a wide range of foods and is on little supplementation. Her anxiety is very low.
33 year old man with fibromyalgia. Able to manage pain and prevent anxiety from over taking his daily life.
36 year old women with extreme panic and anxiety. Able to completely halt panic and its physical symptoms in it's tracks.
39 year old women with mild depression. Able to increase her mood and shift her focus with in 5 minutes of tapping.
ENROLL NOW:
EFT Basics: Feel Better Now!
Choose this option because we want you to feel better now!
$11
Choose this option to help us continue to teach and share!
$37
Choose this option to help fund another student!
$65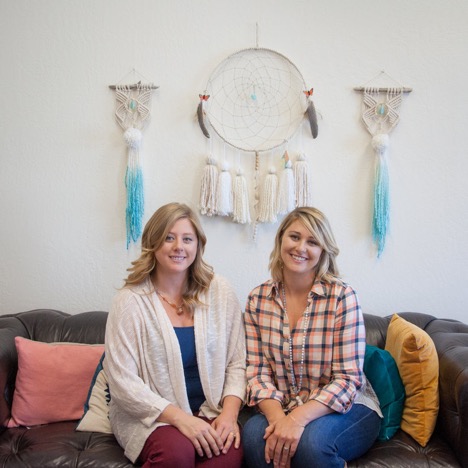 Andrea Telfer-Karbo, FNP
Through the utilization of Functional Medicine, Andrea has helped hundreds of people come off of excessive medication prescriptions and restore natural balance to their bodies.
Andrea helps people to identify the root cause of their disease, with thorough assessment of patient history, scientific research and clinical experience. Using a unique and individualized approach, she helps her patients reconnect with their natural human rhythms to prevent and treat chronic disease, so they may feel vibrant enough to seek a joy filled life.
Andrea has a bachelor's degree in Health and Human Performance. As a Family Nurse Practitioner, she holds a Master's of Science and is board certified by the American Association of Nurse Practitioners.
She is a graduate of the Institute for Functional Medicine's Applying Functional Medicine in Clinical Practice (2012). She studies with the Kresser Institute and Functional Medicine University.
Andrea is also an Illuminating Souls trained intuitive and uses her intuition freely in her practice.
Stephanie Telfer Lara, MA
Stephanie is an anxiety expert. She has sampled every kind of anxiety from panic attacks to disassociation and at her worst even agoraphobia. Stephanie discovered that loosing her sister to cancer at a young age and childhood trauma, had followed her into adulthood. When Stephanie became a mother in 2009, she began a quest to understand what it takes to truly heal and to finally find peace.
Stephanie's anxiety journey, lead her to life changing healers, awakening to her own spirituality, yoga teacher training and a master's degree in Spiritual Psychology from the University of Santa Monica. Upon graduation, her attention turned to the study of Energy Psychology, uncovering a deeper and subtle form of healing. She immersed herself into Emotional Freedom Technique (EFT) and found the missing link to rewiring her anxious body and mind.
Stephanie is the co-founder of The Remedy. Together with her sister, Andrea Telfer Karbo FNP, they opened the doors in 2016 to share their love of holistic modalities and a mutual vision of having one location for healing the whole person. They provide leading edge modalities for the mind, body and spirit.
Stephanie is an Emotional Freedom Technique (tapping) Coach and Spiritual Mentor. In addition, she is the founder of SHINE, a youth empowerment program.

Frequently Asked Questions:
When does the course start and finish?
The course starts now and never ends! It is a completely self-paced online course – you decide when you start and when you finish.
How long do I have access to the course?
How does lifetime access sound? After enrolling, you have unlimited access to this course for as long as you like – across any and all devices you own.
What if I am unhappy with the course?
We would never want you to be unhappy! If you are unsatisfied with your purchase, contact us in the first 30 days and we will give you a full refund.

"EFT provided me with a way to work through any anxiety I felt ON MY OWN. I don't have to rely on other people to talk me down or calm me down. I learned that I am more than capable of that myself. This was and is one of the most powerful realization anyone could have helped me come to."
~Kelsey, California