Our mission is to reconnect children with nature and to love one another and especially themselves! We provide experiences, community, and an environment for kids to SHINE as they were born to do!



Welcome to CAMP SHINE!
CAMP SHINE is continuing through the fall! We are heading back to the farm to enjoy animals, get our hands in the dirt, our face in the sun (minus the burn) and to finally be together in person!

CAMP SHINE at a Glance:
In addition to the SHINE curriculum we will be enjoying…
(The program includes but is not limited to…)
Farm animals, collecting eggs, grooming mini ponies, feeding the animals, and getting dirty with life on the farm
Learning about herbs and plants as medicine.
Horseback riding, learning to be confident and brave as we learn the body language of these magnificent animals. Through the horse, we will discover our ability to a good leader.
Taking a dip in the pool to cool off and enjoy one another's company.
We will enjoy art and self-expression with nature-based good quality art material.
All while enjoying the great outdoors, we will be weaving in the SHINE Curriculum, learning practical tools for resiliency, emotional intelligence and learning to listen to your own inner voice.
Mini Camp Shine: Fall Edition
4 Sessions:

Mondays & Wednesdays
10/28, 10/30, 11/4, 11/6
1:30 PM – 4:30 PM
We only have room for 10 kids!
Investment:
$275/child
$495/2 children
Who it's for:
1st through 5th graders
(will take kindergarteners should parents feel they can handle a longer day)
WE WILL PROVIDE:
T-shirt (new enrollment)
Classes + all materials
Snack
WHAT TO BRING:
A backpack with a change of clothes as we will likely get dirty and wet! Please do not wear your good clothes or valuables to CAMP as we plan to get messy!
Snack & water bottle
Swim bag: sunscreen, towel, and bathing suit. Be sure to pack your child a life jacket should they not be a strong swimmer. In addition, a yoga mat that can be used outside (meaning you do not care if it gets dirty.)
Policies:
Camp SHINE Policies:
This is an outdoor program and we may experience all kinds of weather. Should we need to cancel a session, that class will get added at the end of camp.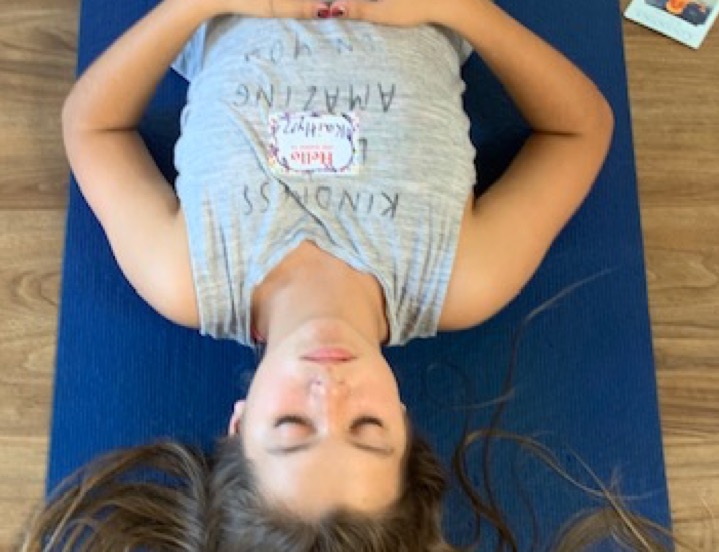 YOGA
An ancient healing modality, which aids in feeling confident, calm, clear headed, focused and strong in our bodies. It is the gift of a lifetime to be introduced to yoga at a young age! The kids will learn a routine that can be regularly practiced anywhere they go.
GUIDED MEDITATION
Through guided meditation, we practice stillness and calming our bodies, allowing us to operate with more clarity. Studies have shown children who meditate have increased attention spans, better mental health, self-awareness/self-regulation and improved social-emotional development. Meditation is often thought of as a difficult skill to master, but in SHINE we learn that it is simple and easy to access.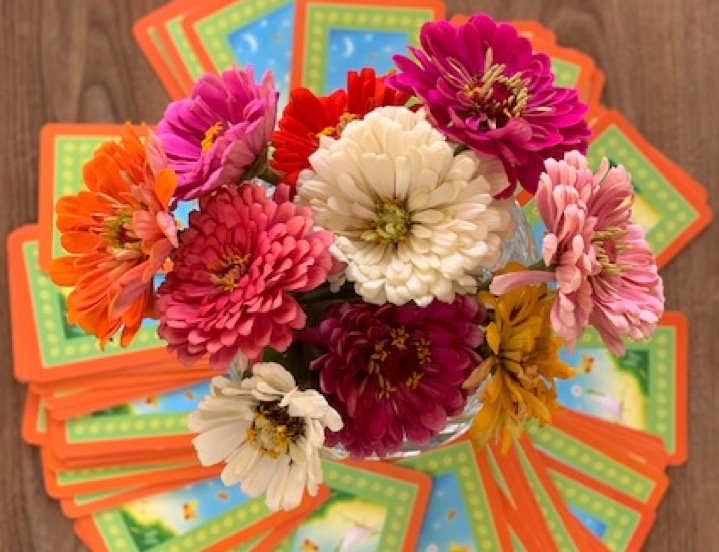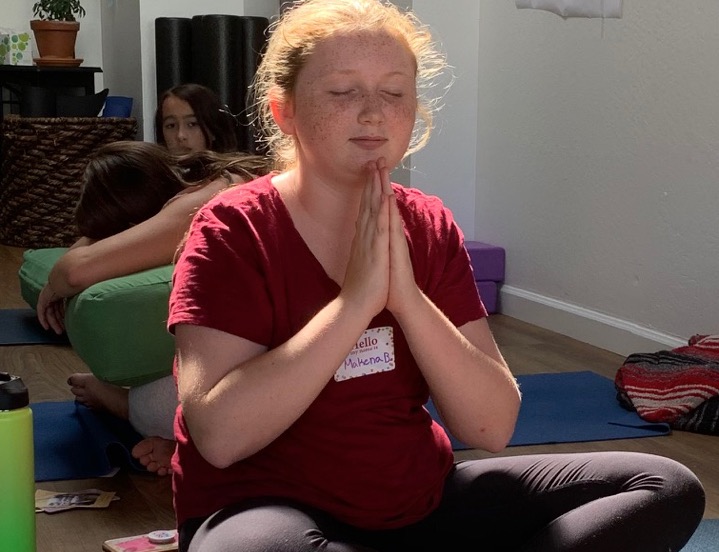 EMOTIONAL FREEDOM TECHNIQUE /EFT / TAPPING
EFT is a revolutionary process that uses tapping along meridian end points to help remove emotional stressors. This process is a practical and easy tool to instantly calm the nervous system. The practice is wonderful for anxiety, overwhelm, depression, negativity and improving cognitive function. In some clinical trials Emotional Freedom Technique has been proven to be more effective then Cognitive Behavioral Therapy (CBT). This tool provides instant relief, which is available at our fingertips.
SELF COUNSELING
This process teaches you to connect with your own inner wisdom + love. Self-Counseling quiets a harsh inner critic and provides meaningful and kind advice from within. This process encourages our youth to seek and look for answers and encouragement within themselves, over seeking outside approval. This is an active process with clear steps the kids will learn and be able to immediately use. Self counseling helps to access and listen to "your gut feeling."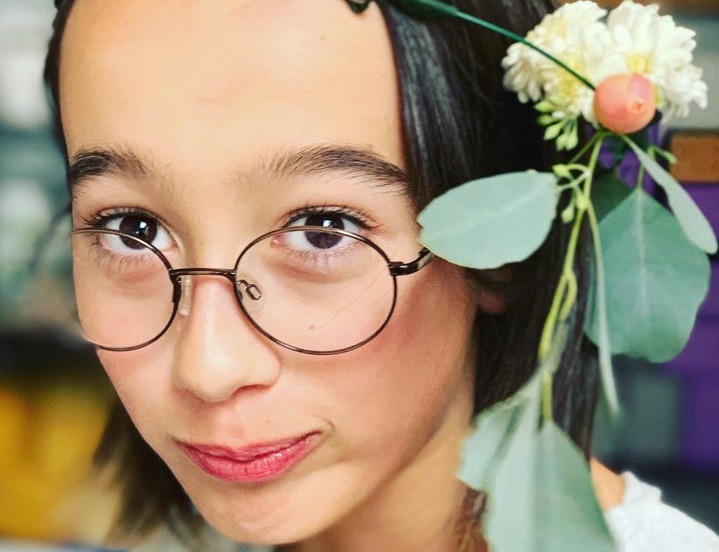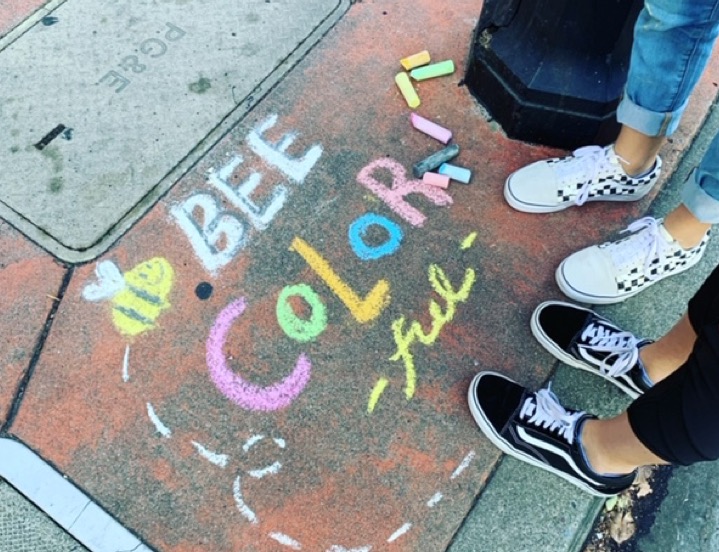 ART
Self Expression + creativity is the best medicine. We find joy in the beauty that surrounds us in nature. We honor and celebrate ourselves with natural elements, such as crafting flower crowns, making our own signature essential oil scents or celebrating our light within by my making paper lanterns. In the shine program we use high quality art supplies and products to reinforce the importance of your creativity and self-expression. The creative projects are seasonally based.
CONNECTION
SHINE is dedicated to a creating a culture of kindness, where people are valued and celebrated! In this group your children will get a chance to connect with one another in a safe container and learn the importance of listening to each other and themselves. We also explore topics like the importance of self-responsibility and the power in our choices. We seek to build critical thinkers, strong friendships and a culture of thoughtfulness and upliftment. Your child will connect with and learn to find similarities with people different than they are.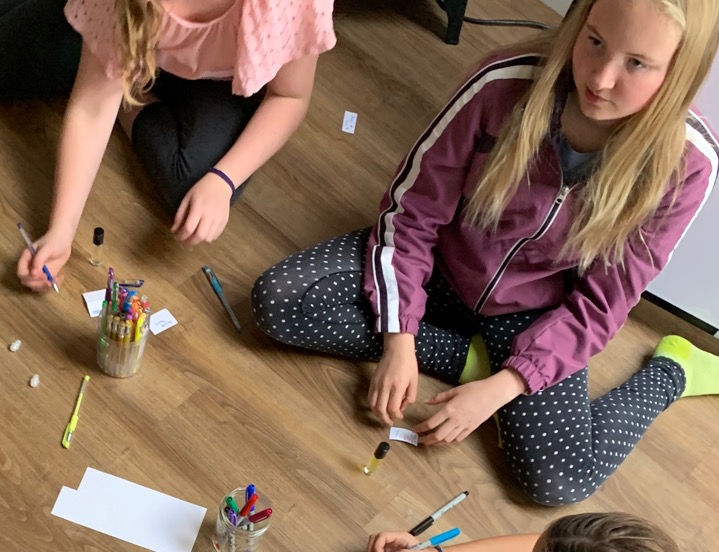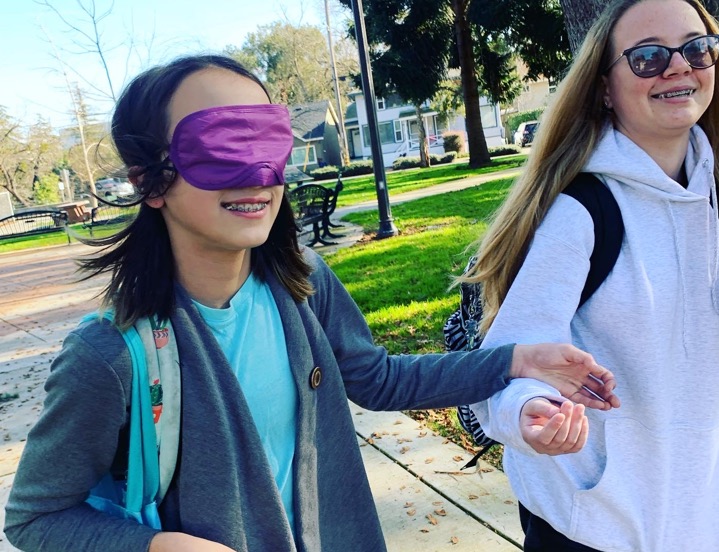 SERVICE
We teach our children the joy of service. We show our kids they can make a difference in the world right now! We are a tribe of people who are dedicated to spreading more goodness upon the planet. This may look like, service in the community, to each other or opportunities to spread kindness.
JOY
The most important ingredient! We laugh and have a ton of FUN! We take this part serious!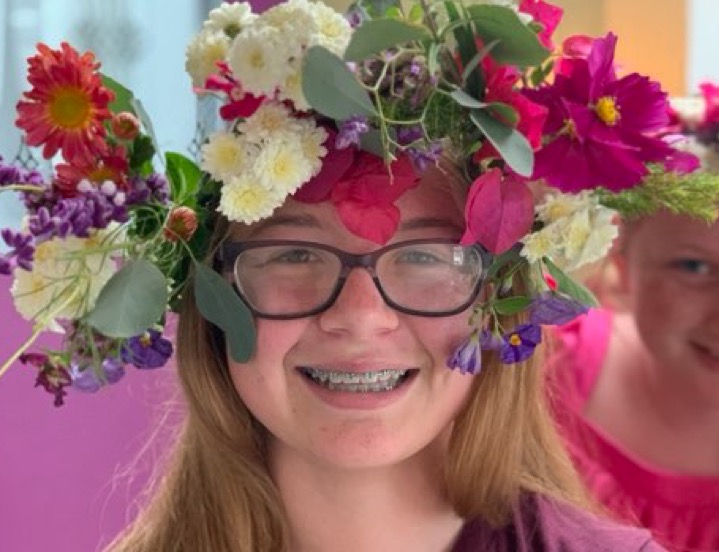 "I am really glad I did this because it was super FUN and helpful in real-life situations."
-FEMALE, AGE 13
Mia had a wonderful time at Camp Shine and can't wait to go again! Stephanie and Lauren are very caring and warm leaders and their messages of self-love come at a perfect time. Camp Shine is all about love, joy and friends — what we value most! Thank you
Camp Shine=A Total experience! This camp is great and my son really enjoyed it. I was initially drawn to the social-emotional aspect of camp as my child has difficulty managing his emotions but this camp also fulfilled his need for outdoors and physical activity. This camp is the perfect balance of SEL, nature, physical activities, and art/creative experiences! My son's favorite parts about camp were the animals and riding a large horse for the first time, something he had previously been scared to do. Thank you for the many wonderful memories made at Camp Shine!
My daughter LOVED camp Shine. In times of Isolation, uncertainty and too much time on screens, this is exactly what she needed; being outdoors, making connections, learning about herbs and medicine, being creative, swimming, picking apples, riding horses and so much more. She came home tired but happy every day. Honestly, if I could sign myself up to Camp Shine, I would!
Cameron loved everything about Camp Shine! He loved being able to be close to the animals, I think it was very therapeutic to him. He loved making tea and picking fruit! And he enjoyed having apple pie and lemonade made from fresh picked fruit! He enjoyed bonding with the other Camp Shiners! I especially liked when he came home on the first day and told me about how came home and talked about the comment circle and how he shared positive and you guys about the day! He really had fun and wanted to keep going!
My daughter LOVED CAMP SHINE so much! She met new friends and strengthened existing relationships. She has been making me tea every night with the wonderful tea she made at camp. And she taught me to tap the other night. She loved the animals, swimming, riding the horses…all of it. CAMP SHINE was a very special opportunity for our kids to be outside with nature while learning to honor and take good care of themselves, animals and mother nature. Our family is so grateful to Stephanie, Lauren and the other specialist counselors for such an amazing program!
To be honest, I was hesitant to sign my daughter up for Camp Shine, because of the financial burden COVID has placed on our family. But as a mama of three, the time my daughter spent with Stephanie and her sister, Lauren was such a gift to all of us! I could not have been happier! Stephanie has a true gift for working with children and it shows in the dedication she has in continuing her youth program, Camp Shine despite the limits this pandemic has brought our community. The space the camp was held is truly a magical place, with so many things for the children to engage in. Ivy daughter never wanted to leave, and came home a tired, yet happy child! The amount of stories she had to share were endless each day. It has been such a great way to end summer and prepare for this next journey of schooling that lies ahead of us. Thank you Stephanie for her warm heart, your patience, your playfulness and your dedication!
My daughters had the best time at Camp Shine. My older daughter loved riding the horses and my younger one loved swimming with friends. They both said it was hard to pick a favorite part of camp.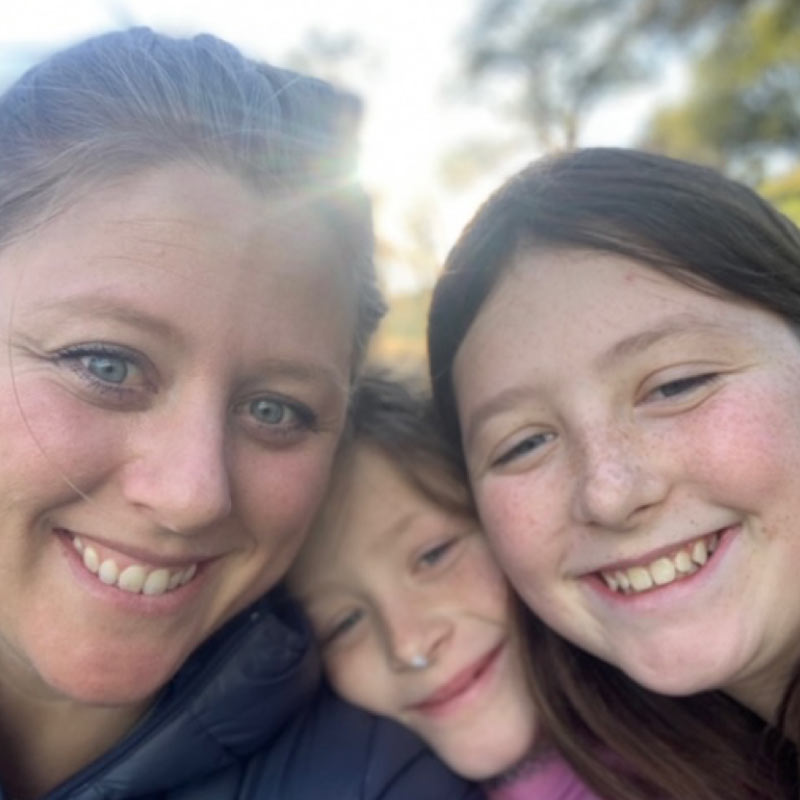 Andrea Telfer-Karbo
FNP Functional Medicine Practitioner, Founder of The Remedy
Andrea is a nurse practitioner, specializing in Functional Medicine and founder of The Remedy, a wellness center located in downtown Martinez. Andrea has always known the true path to health and wellbeing was not in a pill but rather through our connection to nature and our earth's natural healing ability. She is eager and excited to bring this knowledge to the next generation.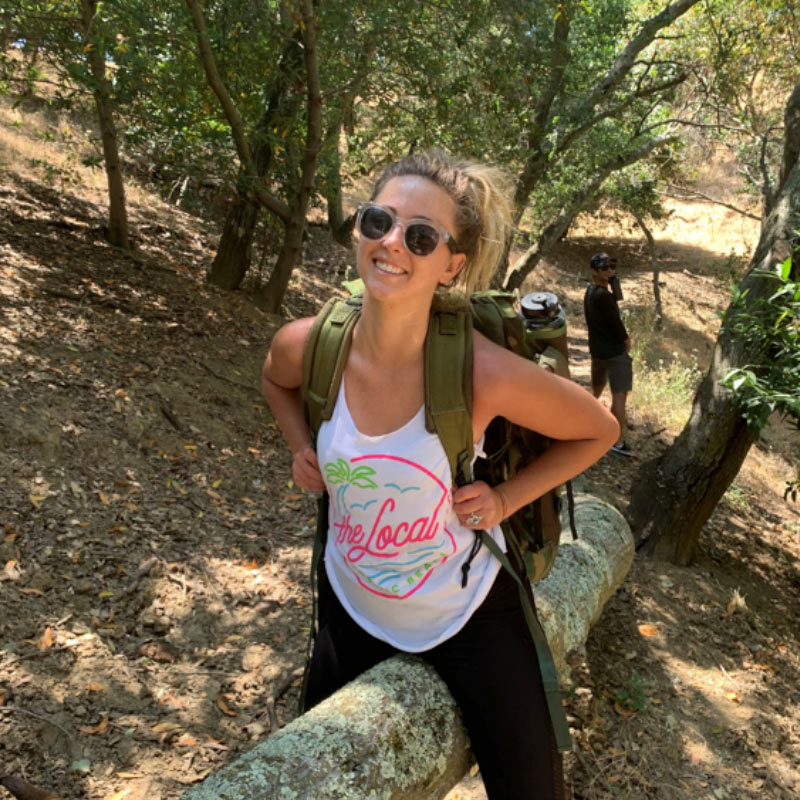 Lauren Telfer
BA Environmental Studies
Lauren has a bachelor's degree in Environmental Studies and is entering her third year of law school at the University of San Francisco School of Law. This past semester she worked at East Bay Children's Law Offices helping attorneys represent children in the foster care system. In her spare time, she likes to hike, garden, and enjoy all things nature. She is eager to share her love and passion for the environment with everyone, especially children, to make a more sustainable world for the next generation.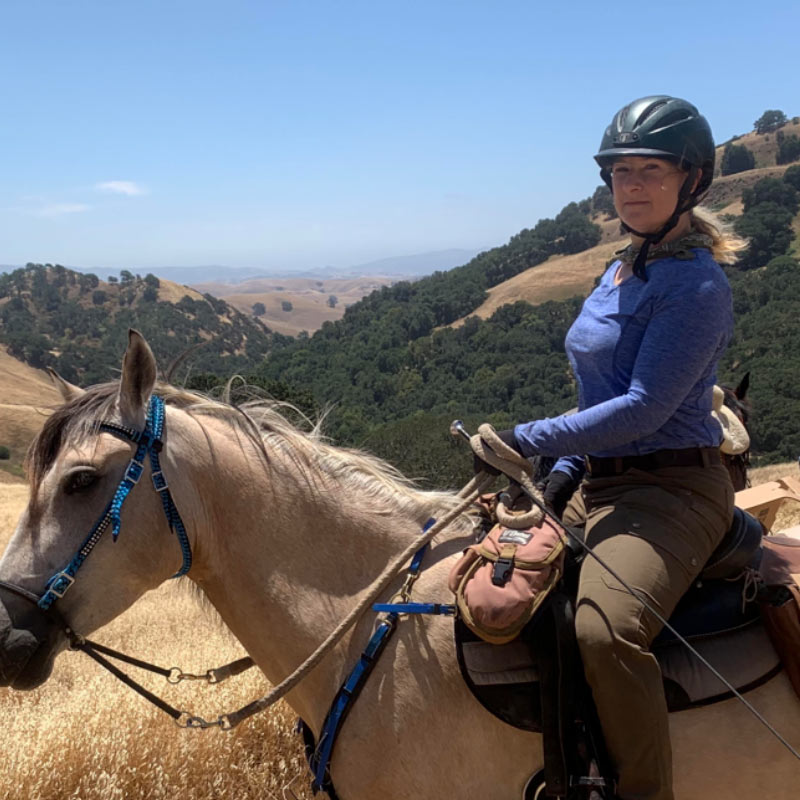 Rachel "Kestrel" Rezos
with Zenerosity
Kestrel has logged thousands of hours in connection with horses as a farrier, trainer, and equine steward. Nothing makes her happier than teaching others how to be in harmony with these magnificent animals. She is one of the founders, serves on the board of directors and volunteers for Zenerosity, a nonprofit equine therapy, (for human mental health) and horsemanship program in Danville, CA.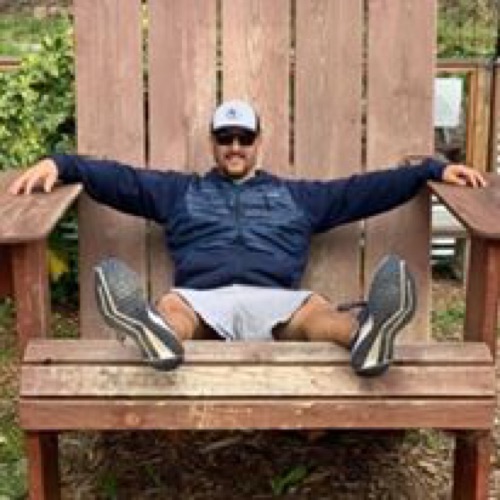 Cesar Lara
Cesar is Stephanie's husband and the dad of Jackson and Noah. He is the creative brains behind all art projects at home and specializes in wood working, photography and film. Cesar has previous experience working with kids as a PE teacher and running an after school program in Santa Barbara while attending college. In addition, Cesar was the JV soccer coach for Campolindo High School in 2001 and has over 25 years of coaching experience. For the last 15 years Cesar has been in marketing/sales for the road construction industry. Cesar is a natural born teacher and has a gift with children. He is kind, patient and brings endless goodness to the CAMP SHINE program.
This program is led by Stephanie Marie Telfer, Co-Founder of The Remedy. Stephanie has studied many healing modalities, including becoming a certified yoga instructor in 2010 and receiving her master's degree in Spiritual Psychology in 2015.
The SHINE program was born out of her love for her 12-year-old niece, Susannah. As she watched her, Stephanie was reminded of her own struggles with self-esteem and anxiety as a young girl.
What merely started as a yoga + EFT class, blossomed into SHINE, realizing she had so much more to offer these hungry and eager kids. She is now on a mission to help build emotionally strong, physically well, mentally clear and spiritually rooted (aka loving) kids! She provides (young girls remove) our youth with the tools she wished she had at their age. Stephanie is dedicated to help kids SHINE just as they were born to do!
Stephanie lives in Martinez, Ca. She is married to a wonderful man, Cesar and has two young boys, Jackson and Noah. She loves being outside and is the happiest when her toes are in the sand.