The Worldwide Walking Club:
21 days of glorious strolling for the purpose of JOY + Wellness!
21 Transformative Days
This is a 21-day virtual worldwide walking club, dedicated to daily strolling for the purpose of sanity, clarity, inspiration, joy, magic, self-care, healing, fitness and upliftment!
We are committed to getting outside and walking for 21 days as an experiment to see how our lives TRANSFORM! And I promise it will.

The Worldwide Walking Club includes:

Daily dose of inspiration

dropped in your inbox over the next 21 days! I will be there every step to help you stay dedicated, motivated and committed. I will provide fun walking prompts to keep you inspired + engaged. I will be inviting you to experience more magic in your life though your daily strolls.

A private FB group

that includes people from ALL OVER THE WORLD, giving a peak of their view and sharing magic from their strolls. This platform is to help you stay inspired, committed, express struggles/successes and meet people from all over the globe, who are also on this life changing journey!
Take an intentional Walk every day for 21 days
Walk as little or as much that is enjoyable.
Nothing more and nothing less.
Welcome wheelchairs and canes too!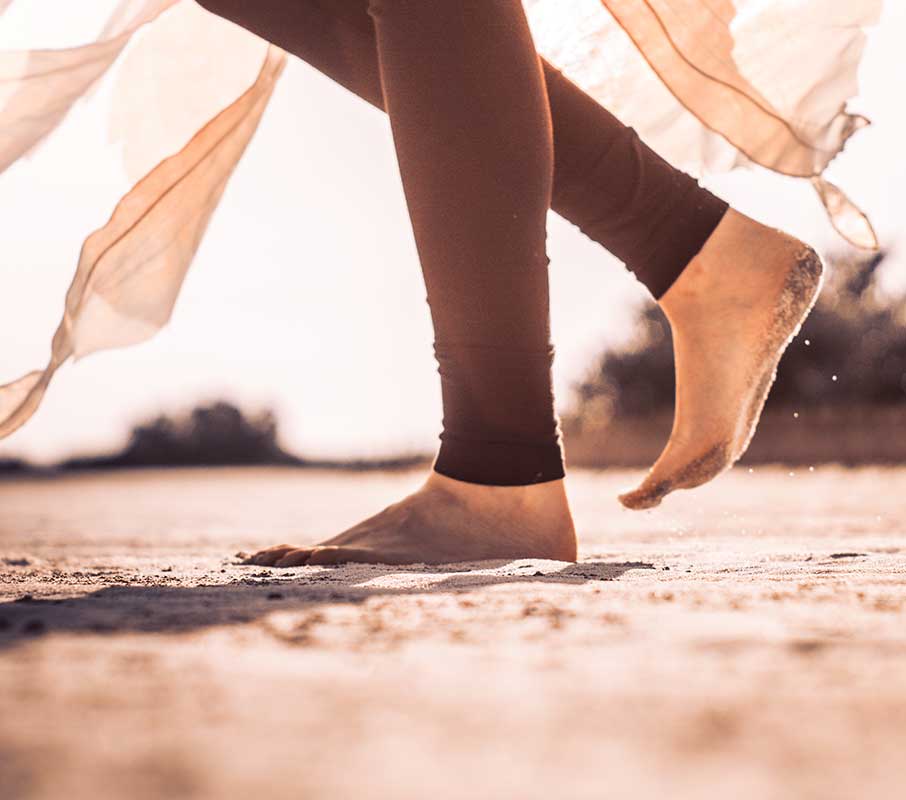 Suggestions for a Successful 21 Days:
Read your inspirational email each morning!
Download The Worldwide Walking Club app!
Walk right out your front door often, remove barriers to moving!
Make it fun: ONLY Listen to encouraging, uplifting and inspiring podcasts, music or audible books!
Take a daily picture of the magic from your walk (I promise there will be a TON!) and post to our private fb group to inspire us all!
10 minutes of walking counts and is enough!
Go fast or slow!
Go short or far!
Get a big coat so you can't say, "It's too cold" or "It's raining… I can't walk today." (PS: its magic walking in some weather.)
Get an activity tracker app on your phone to help keep track of your days + progress.
Let go of any "shoulds" about distance or time. The goal is consistency. PERIOD!
If you can…leave the kids at home and make time for yourself.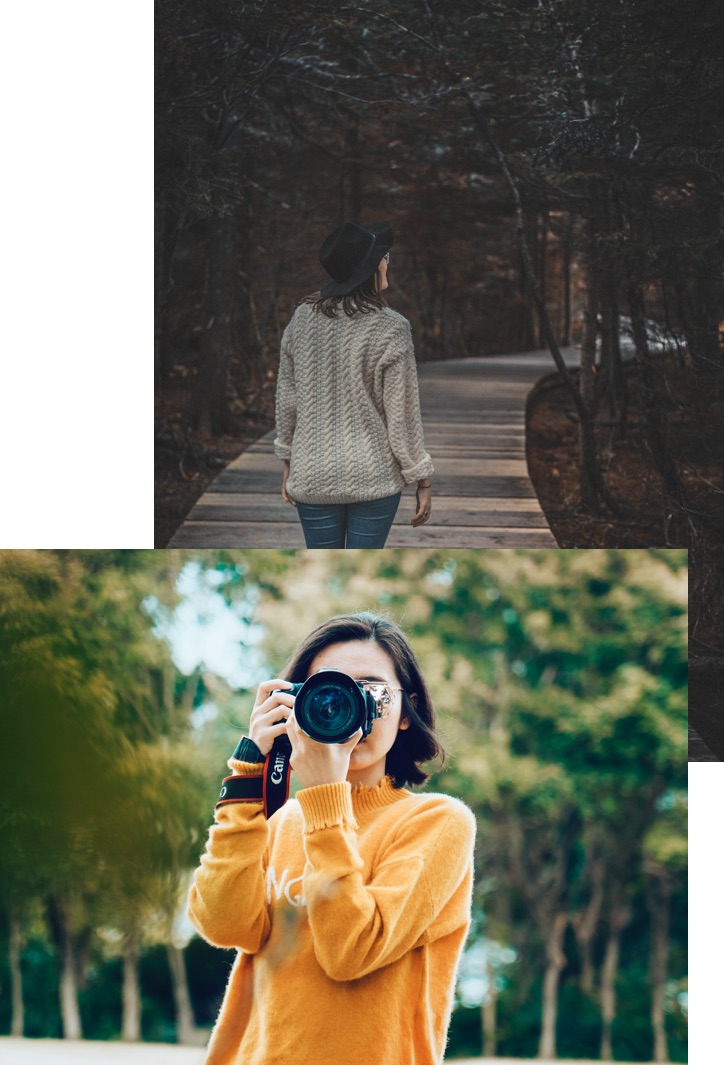 This club and experiment may sound "too simple" to claim it will TRANSFORM your life, but if you are up for some fun stay with me and keep reading…
I'm Stephanie! I am your guide, here at The Worldwide Walking Club!
This journey was born out of my own walking experiment back in 2017. You see, I got very sick that year. It was the hardest and darkest time of my whole life. I was so far from health and wellness. I became sedentary, weak and overwhelmed by just about everything.
This time in my life was cringe worthy and it was also my biggest lesson in healing and health.
Prior to being sick, I had a lot of "rules" around exercise and movement. My workouts had to be at least a solid 45-minute bootcamp or sweaty vigorous vinyasa yoga class to "count" as exercise. Movement was also a means to an end with the goal of losing a few pounds. My movement routine wasn't about pleasure and so it also wasn't consistent. Movement was more of a chore, a bad dose of icky medicine. Don't get me wrong, I now enjoy (this being the operative word here) a sweaty class from time to time but my mentality around exercise and movement was awful!
When I was sick, I knew I needed to start moving my body again! But I was overwhelmed…
I made a promise to myself: I would walk right out my front door every day. I would walk as much as was enjoyable… nothing less and nothing more.
At first, I would walk once around my block and that was all I could do joyfully.
Over time, it turned into twice, which morphed eventually into walking the whole neighborhood. In about 6 months, I was hiking steep trails in the woods as often as possible. I had gained my strength back but more than that, a JOYFUL new habit. I realized movement was for pleasure! Walking brought me vitality, a sense of wellbeing and connection. I walked myself out of depression and sickness and into wellness!
I would smell the flowers.
Take in the elements.
Listen to music (I would also sing when no one was around)
I would educate myself with new podcasts and contemplate my life.
I would listen to Oprah, Deepak and Wayne Dyer to name a few.
I came up with my best ideas and was inspired often!
When I felt down, I would immediately put on my shoes and head out the door, returning home more centered and at peace.
I have kept this habit for the last 2 years. Not because I "have to" but because it had made such a huge difference in my life… I want to! My routine was joyful + fun hugely beneficial.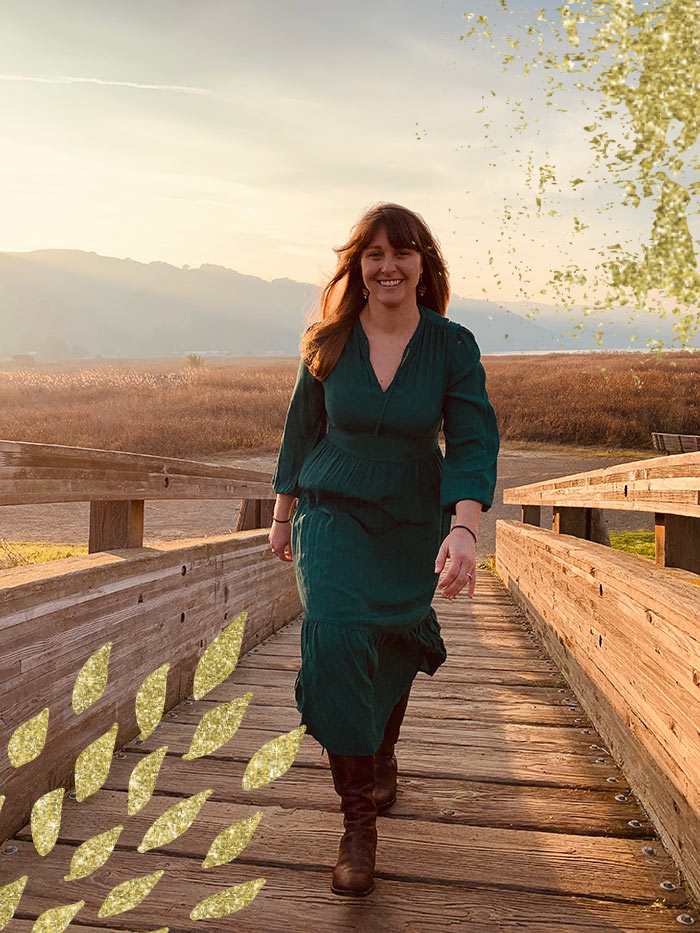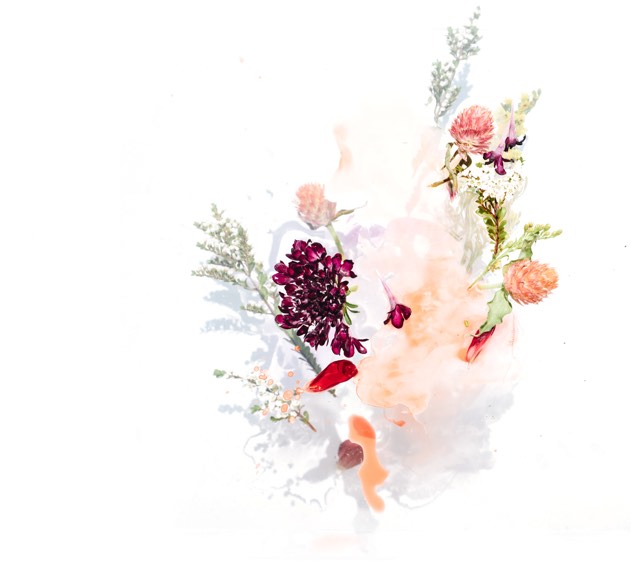 I found It's easy to be consistent when you find pleasure in the activity.

Potential life changing magic waiting for YOU…
Here is a quick list of a few ways my walking routine transformed my life:
 I experience way less anxiety! 
A new stress management tool which I implement often and at any time!
New business ideas and inspiration…like this one!
A raging varicose vein on my leg that has just about disappeared (at least 90% better)!
Clearer skin!
Stronger legs!
Healthy Heart-I used to struggle with irregular heartbeats which has vastly improved!
Education- I have listened to endless books and podcasts on my walks all while moving my bones!
Deep appreciation for the beauty that surrounds me!
Literally witnessing the changing of the seasons right under my feet!
It led me to enjoying other forms of exercise!
It has showed me the power of slow and steady!
I have proven to myself I can be consistent!
I feel more grateful and appreciative of life!
I'm a better and saner mom/wife/friend…happier, healthier, more joyful and less stressed!
AND so much MORE!
I know what you are thinking, "This club is so FANTASTIC, how do I Enroll and get started?
The Worldwide Walking Club starts:
May 1st-May 21st, 2020
Here's the best part,
The Worldwide Walking Club is DONATION BASED!
We are an inclusive club and want everyBODY to feel the power of this simple yet profound experiment.
Suggested donation: $5, $10 or $20
With Enrollment You Receive:
Daily inspirational dropped in your inbox over our 21-day adventure together! I will walk with you every step of the way, keeping you motivated, inspired and invite you to experience more magic on your strolls (spoiler alter: it will also bringing more magic/goodness into your life)
Membership to a private Facebook group full of people from around the world sharing their view, walking successes, struggles and helping us to stay committed to the cause.
Plus, for every person who signs up for this adventure, we will be sending $1 to Tree Sisters, a fantastic organization with a focus on funding tropical reforestation as our fastest path to climate repair. With every step you take on this adventure you will make our planet a better and greener place. 
***You will not only be uplifting your own life, but also making mother earth happy with another tree in the soil for fresh air, keeping her happy and walkable***
This simple experiment TRANSFORMED my life! I literally walked myself into a better life. I'm inviting you to walk with me and do your own experiment… In what ways will your life get better in just 21 days?! I can't wait to get walking with YOU!

SIGN UP NOW
Choose the price that you feel comfortable with and sign up transform your life through walking.