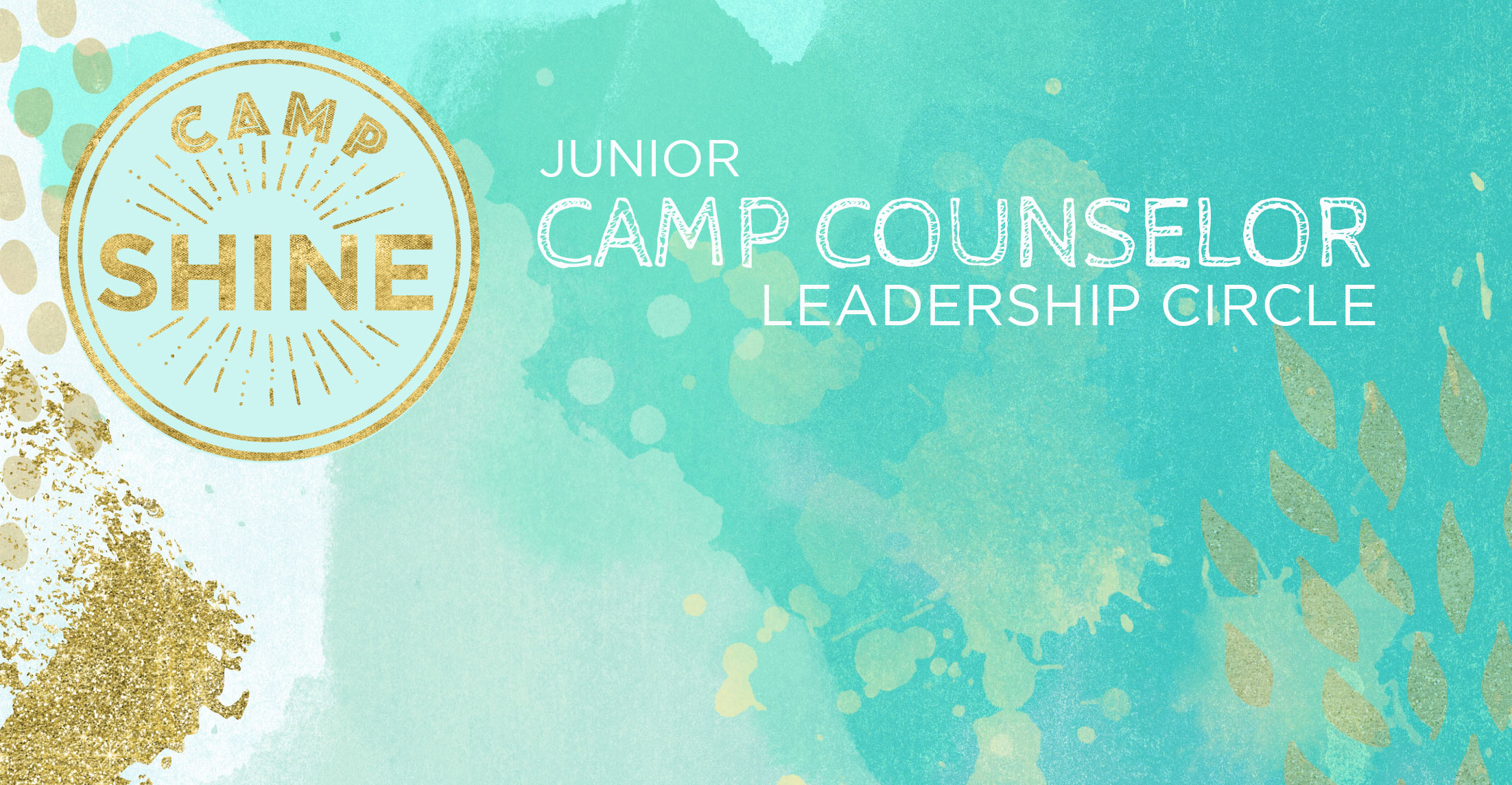 At a Glance
This program is preparation to be a Jr. Camp Counselor for Summer 2022 Program!
10 CIRCLES:
Boys + Girls
Ages: 11/12-14 (5th/6th-8th grade)
Dates: Wednesdays:
2/16, 2/23, 3/2, 3/9, 3/23, 3/30, 4/13, 4/27, 5/4, 5/11
Time: 2:30pm-5:00pm
*Within walking distance from The Martinez Jr. High
Where: Camp SHINE
A private farm located in the hills of Martinez, Ca. Details to follow enrollment
Investment: $475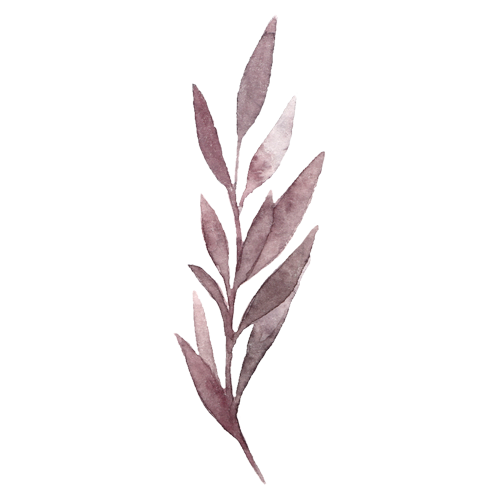 Let's gather in circle
and meet at the farm to not only enjoy the great outdoors, riding horses, art projects and tending to the animals but also to learn lifelong empowerment tools and leadership skills!
This program also makes you eligible to be a Jr. Camp Counselor at Camp SHINE in our Summer Program!
Let's face it, being a preteen is no walk in the park! Life is getting increasingly more complicated for our children at younger ages. With advances in technology, social media, rise in anxiety, surges of hormones, Covid-19, friendship debacles, bullying and more responsibility than ever…kids need guidance!
In middle school, kids begin to seek outside approval and look to the external world for validation.
We believe it is crucial to teach our youth to value and appreciate the most important and longest relationship they will ever have…the one with themselves.
Young adults and even grown adults 😊 need useful tools to manage emotions and stress to create a solid foundation of wellbeing. We want our kids to have a solid base of how to take excellent care of themselves from a holistic perspective and have an ABSOLUTE BLAST in the process!
As our youth learn these skills for themselves, they are then ready to lead the younger children to grow and bloom in our summer program becoming confident, kind, and loving leaders too!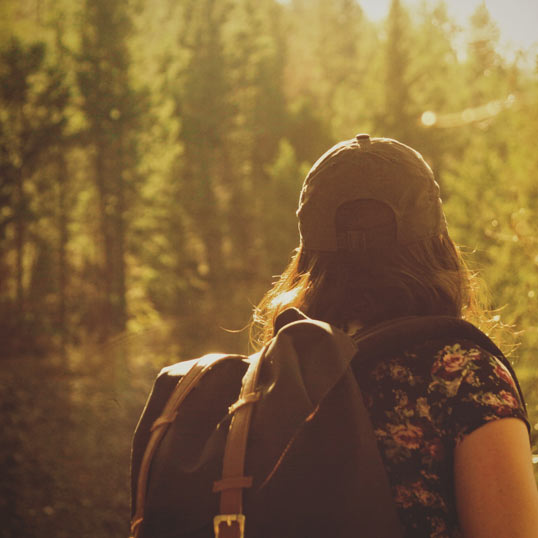 All of our Camp Shine Programs are
CHILD LEAD
This means that we follow the lead of the group interests, what they want to explore and projects they want to learn. We intentionally leave room in our programs for the kids to lead the way!
What we will do in this program:
We will visit the farm and enjoy farm life!
Learn about holistic health with guest teachers and experts in the field of Naturopathic Medicine, Functional Medicine Practitioners, and Herbalist.
Learn powerful life skills:
Emotional Freedom Technique (EFT), Self-Counseling, Guided Meditation, conflict resolution, effective communication, the power in our choices and self-responsibility. (Each child will receive a binder and accumulate skills, tools, and awareness to help them for years to come.)
Leadership training and Preparation to be a volunteer Jr. Camp Counselor
Nature inspired art projects that are fun and inspiring.
Horsemanship and Riding (3 times though out the program)
Hiking and exploring
Service project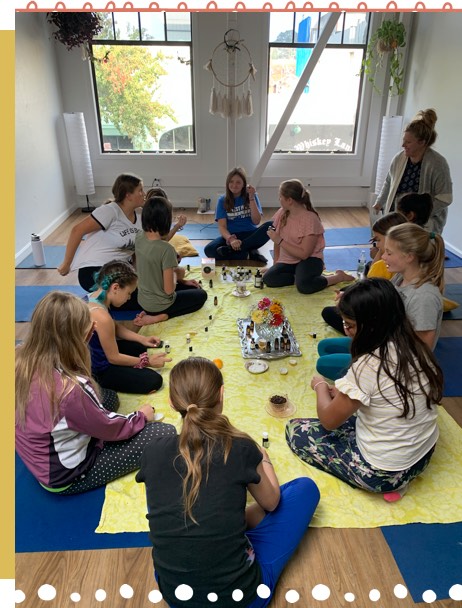 We believe that everyone is inherently valuable, important, and unique!
We believe kids need guidance + tools to help build a strong foundation of emotional, social, physical, and spiritual wellbeing.
We believe being outdoors and close to nature benefits us not only physically but mentally. (Time off screens!)
We believe our youth should value, appreciate, and respect our planet. And feel a sense of beauty and enjoyment from being in the great outdoors.
We believe in experiential learning and coming to your own conclusions; no one is wagging a finger or lecturing about what they should do! Becoming a critical thinker!
We believe loving yourself and knowing your value, results in true confidence, being more productive and on purpose.
We believe in the lighting of a spark as opposed to filling a bucket.
We believe in being ambassadors of change and creating a culture of kindness within middle school…starting with ourselves!
We believe cultivating a relationship with a circle of friends in an intimate way is powerful, healing, fun and supportive.
Most importantly, we believe everyone was born to SHINE!
Tools & Skills we will focus on:
Guided Meditation
Through guided meditation, we practice stillness and calming our bodies, allowing us to operate with more clarity. Studies have shown children who meditate have increased attention spans, better mental health, self-awareness/self-regulation, and improved social-emotional development. Meditation is often thought of as a difficult skill to master, but in SHINE we learn that it is simple and easy to access.
Self-Counseling:
This process teaches you to connect with your own inner wisdom + love. Self-Counseling quiets a harsh inner critic and provides meaningful and kind advice from within. This process encourages kids to seek and look for answers and encouragement within themselves, over seeking outside approval. This is an active process with clear steps the kids will learn and be able to immediately use. Self-counseling helps to access and listen to "your gut feeling."
Horseback Riding:
The relationship with the human and the horse is very special. Your child will get to learn the way of the horse and how to be a kind and confident leader. Your child will learn horse safety, how to be aware of our surroundings, how to groom and even experience riding a horse. We currently have 2 horses Marty and Piper who we enjoy!
The Farm Life:
It feels great to be at the farm, from enjoying the pigs, to checking for eggs and feeding the ponies…life on the farm feels good at any age.
Emotional Freedom Technique (EFT/Tapping):
EFT is a revolutionary process that uses tapping along meridian end points to help remove emotional stressors. This process is a practical and easy tool to instantly calm the nervous system. The practice is wonderful for anxiety, overwhelm, depression, negativity and improving cognitive function. In some clinical trials Emotional Freedom Technique has been proven to be more effective than Cognitive Behavioral Therapy (CBT). This tool provides instant relief, which is available at our fingertips.
Art:
Self Expression + creativity is the best medicine. We find joy in the beauty that surrounds us in nature. We use nature to create meaningful and enjoyable art! The art we choose is dependent upon the group and their interest.
Holistic Health:
Before we had pharmacies, we knew to go the farm for health. We will be bringing in guest teachers in the wellness field to share with our youth how to take excellent care of themselves. We will have either a functional practitioner, herbalist, or naturopath to share with us their wisdom to true health and wellness. This may be making medicine from herbs, talking about food as medicine and other practices.
Hiking:
Next to Camp SHINE headquarters is an amazing trail that leads though the hills of Martinez. With spanning views and a rope swing, being on the trail and the fresh air brings a smile to your face and the rosy checks of being outside.
Camp SHINE: Junior Camp Counselor Leadership Circle